29 January - 5 February 2022, 7.30pm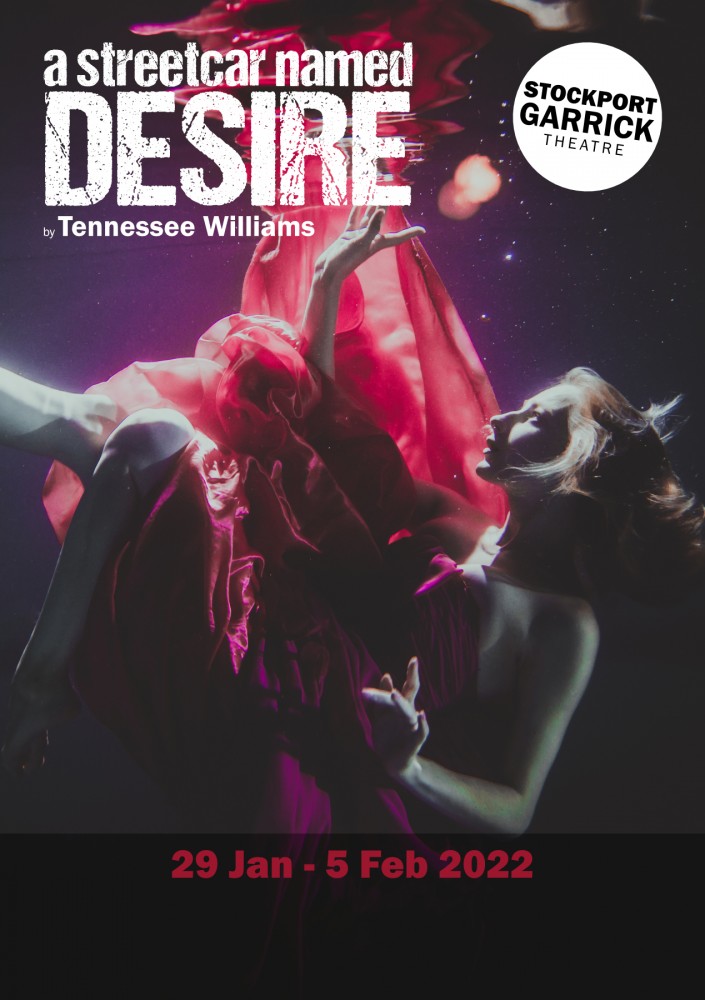 Seeking solace, Blanche DuBois arrives to stay at the small New Orleans house of her sister Stella Kowalski and her husband. Debt has sunk the family home in Mississippi and as Blanche invades her sister's marriage she ignites a dark and violent conflict with the brutal Stanley Kowalski. Blanche's fragile sense of identity crumbles further, threatening to destroy her sanity and her one chance of happiness. A timeless American masterpiece.
Contains mature themes, mental health themes and sexual assault. Please note that this production includes the smoking of cigarettes on stage.
SPECIAL OFFER: until 29 January 2022, 4 main stage shows for only £28 (excludes Mondays). Full price tickets only.