by Roger Mortimer, adapted by Michael Simkins
25 Jan - 1 Feb 2020, 7.30pm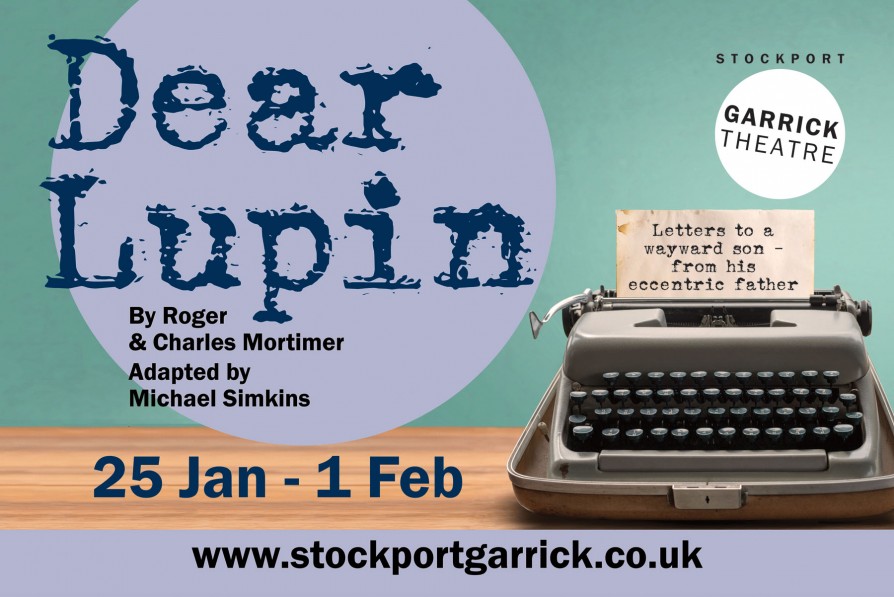 Dear Lupin is a comedic study of a father and son, based upon the Sunday Times Humour Book of the Year 2013, Letters to a Wayward Son.
Roger Mortimer, an author and racing correspondent for the Sunday Times and Radio 2, started writing to his son Charlie (affectionately known as 'Lupin'), who at 15 was on the verge of being kicked out of Eton. Over the next 25 years these typewritten letters reveal a father's unconditional love for his son, despite Charlie's spiral into drink, illicit sex and drugs: "I am very fond of you but you drive me round the bend".
Michael Simkins' amusing and heartwarming stage adaptation reveals many more undocumented stories - with Lupin's father having no shortage of foibles of his own. Using a fast-moving array of props and costumes to tell their tales, the two Mortimers have very different outlooks on the world, but their affection for each other shines through.
Dear Lupin contains instances of strong language used for comic effect.
The audience reviews are in...!
'Just back from seeing Dear Lupin at Stockport Garrick. Absolutely brilliant! Get your tickets-support your local theatre, see two brilliant performances and cheer yourselves up on a dark January night. What's not to love?!'
'Saw the opening night of Dear Lupin at Stockport Garrick tonight. Didn't disappoint - delivered on every aspect. Very, very funny, with quite soulful and poignant moments, all delivered expertly by two consummate performers. Beautifully and profoundly realised. Loved it!!'