Garrick Youth Theatre February Production
20-22 February 2020, 7.30pm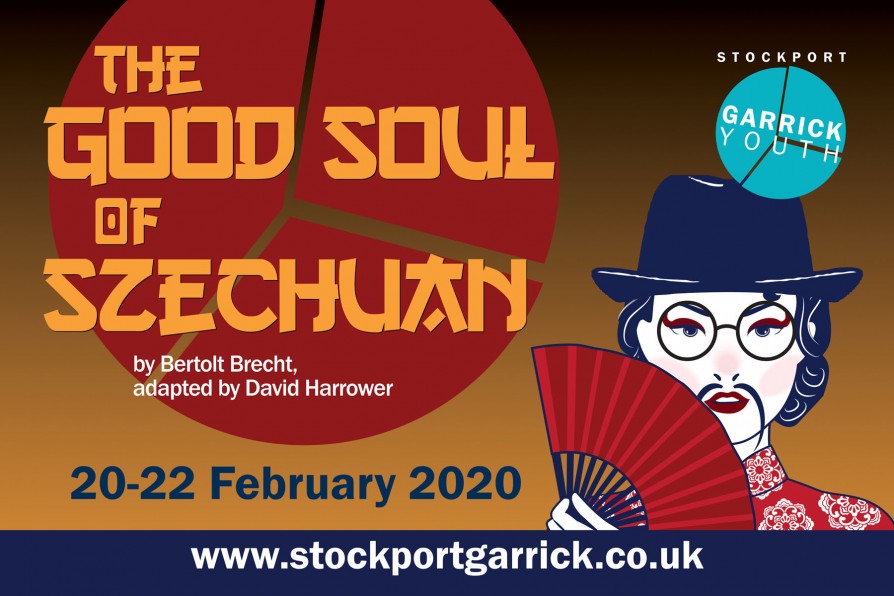 Three Gods are on a journey to find out if there are any good people left on Earth. Only Shen Te, a good-hearted prostitute, offers them shelter. With the money they give her she opens a tobacco shop. At once everyone needs her help. Her livelihood is in danger. Worse, she is falling in love with Sun, a pilot, who is robbing her blind. Her hard-hearted cousin Shui Ta arrives to protect her but who is he and how can good people stay good in a world of poverty and cruelty?
This new translation by David Harrower of The Good Soul of Szechuan was developed for the production at the Young Vic in 2008 and is based upon a previously unpublished version of the play. It returns to many of the themes from the original manuscript which Brecht later discarded, performed at a faster pace with more vibrant dialogue.
The Good Soul of Szechuan will be performed by our Senior Youth Theatre Group. They have consistently put on inventive and exciting plays that are always to a high standard. You won't want to miss this!
The Garrick Youth Theatre is an important part of the Garrick as a whole and they continue to produce performances of a high standard. A range of options are currently being considered by our tutor and her students for this year's shows, the full details of which will be announced later in the season.