Garrick Youth Theatre Summer Production
Tom's Midnight Garden by Philippa Pearce. Adapted by David Wood.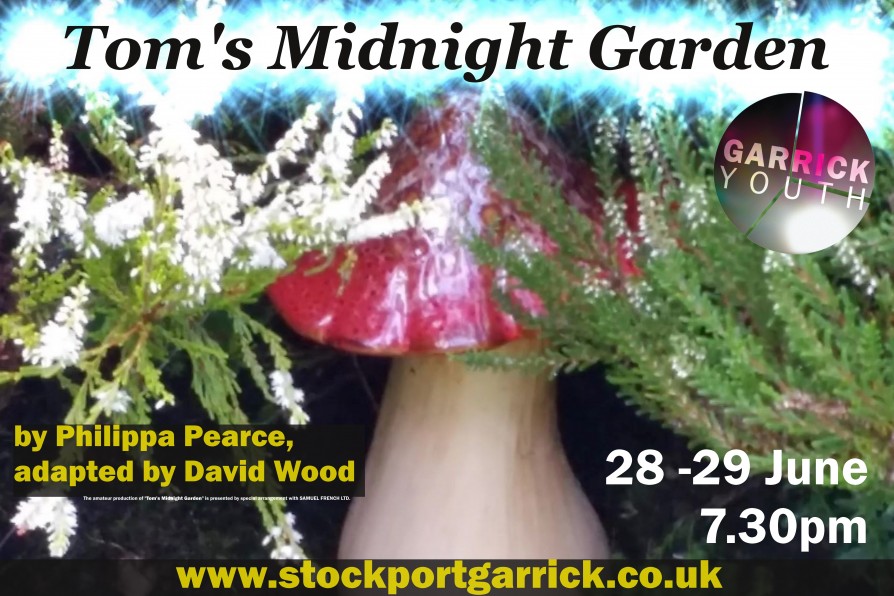 Stockport Garrick Youth Theatre brings you the story of Tom's Midnight Garden. Quarantined in the stuffy flat (in a converted big house) of his aunt and uncle because his brother has measles, Tom becomes bored and restless. One night the intriguing grandfather clock, that is religiously wound up by the elderly owner of the house, strikes thirteen! Tom slips out of bed and discovers that what is a concrete back yard in his time has become a beautiful Victorian garden of the 1880s. He meets an unhappy orphan, Hatty, whom he visits every night. Although he stays the same exuberant ten year old, Hatty grows into a young woman during these visits. Before his return home the truth is revealed in a touching denouement.
This amateur production of "Tom's Midnight Garden" is presented by special arrangement with SAMUEL FRENCH LTD.