27th to 29th February 2020, 7.30pm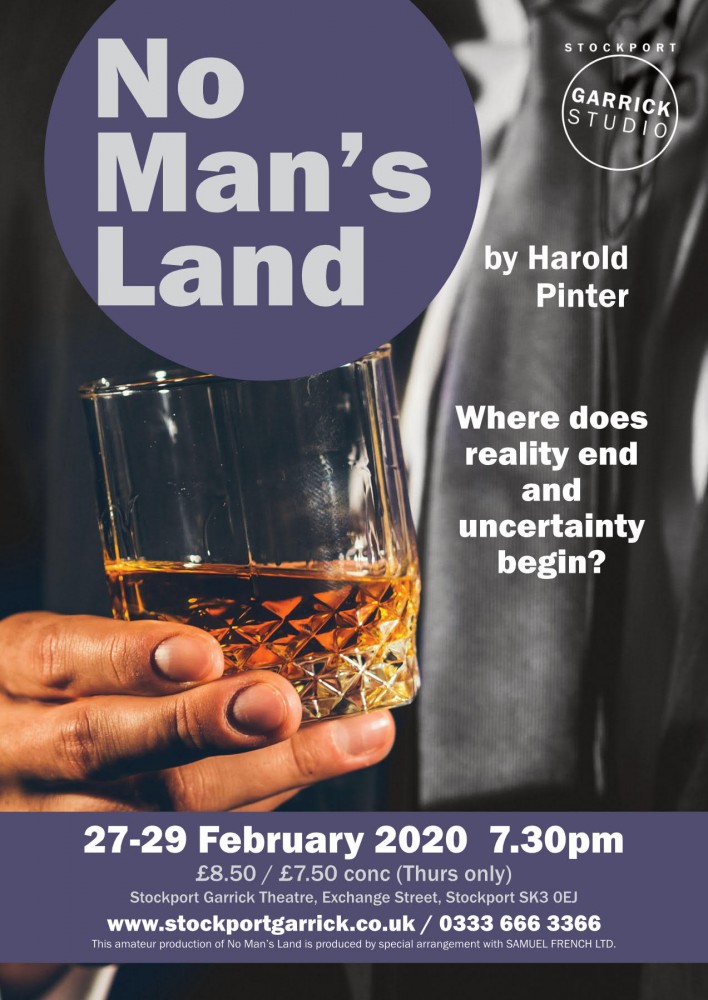 A quintessentially Pinteresque cocktail of witty banter, mystery and intimidation. Two ageing writers, one highly successful but an alcoholic and one an unknown, meet in a Hampstead pub and continue their drinking 
into the night at the former's stately home nearby. As the pair become increasingly inebriated, and their stories more and more unbelievable, their lively conversation soon turns into a revealing power game; are the two already acquainted? Matters become further complicated by the return home of two sinister younger aides who do not take kindly to having an uninvited guest in their midst.
No Man's Land premiered at the National Theatre in 1975 with John Gielgud and Ralph Richardson as the leads. This production is transferring to the Garrick from Chads Theatre and all proceeds will be donated to our Basement Redevelopment Fund.