25 April - 2 May 2020, 7.30pm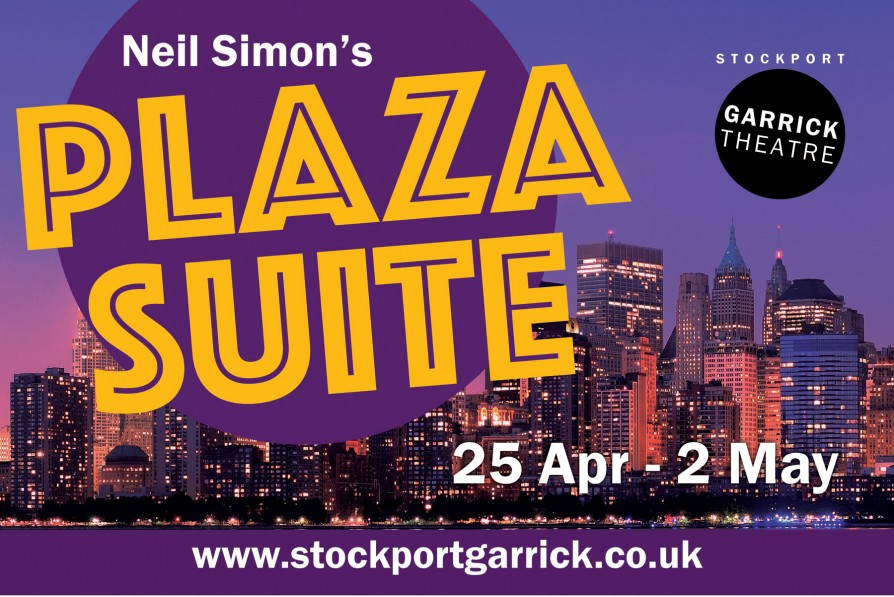 Plaza Suite is the first of Neil Simon's famous "Suite Trilogy": comedy dramas consisting of three separate one-act plays, each time set in the same set of rooms at a different hotel around the world.
For his opening outing, Simon kicks off in Suite 719 at the Plaza Hotel, New York. The first act depicts a couple returning to the scene of their honeymoon to rekindle their marriage - but will other events take precedence? The second sees a sleazy Hollywood producer attempt to woo a former girlfriend. In the final act, a bride-to-be gets wedding jitters, not to the liking of her father who has organised (and paid for) a very lavish event.
The play went on to become a notable Hollywood film three years after its Broadway debut with Walter Matthau taking the lead in all three acts.
Laughs abound, but as in all of Simon's work, the plays revolve around people with foibles that we can all recognise. Plaza Suite provides plenty of pathos alongside its lashings of humour.