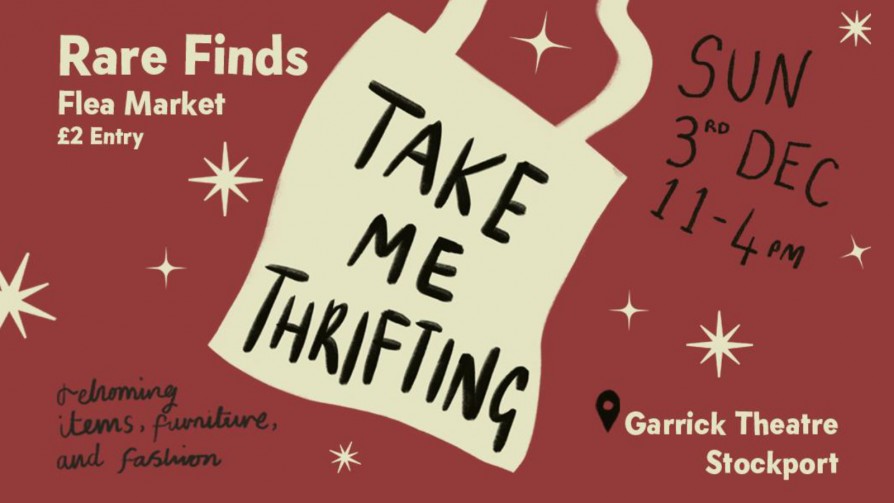 £2 entry on the door. Kids go free.
SUN 3 DEC 2023
11AM - 4PM
Stockport Garrick Theatre
Wellington Rd S, Stockport SK3 0EJ
RARE FINDS' FESTIVE FLEA MARKET IN STOCKPORT
In the heart of Stockport, Rare Finds Flea Market will be coming to Stockport Garrick Theatre for the first time! On Sunday 3rd December, come along for a day of festive shopping, where we will be joined by a mix of traders rehoming second-hand items, antiques, pre-loved clothes, handmade goods & art from 11am-4pm. Find a cheap deal for yourself or sustainable Christmas gifts for loved ones.
When seeking traders, Rare Finds specifically looks for local, independent sellers who work with primarily second-hand or home-made goods that are passionate about sustainability: bringing new life to already beautiful pieces, and even those that need a little TLC. Interested in the new and bold, Rare Finds' traders are different at every event, each with their own experiences and style. At Rare Finds Flea, you will be sure to find unique and affordable rare finds.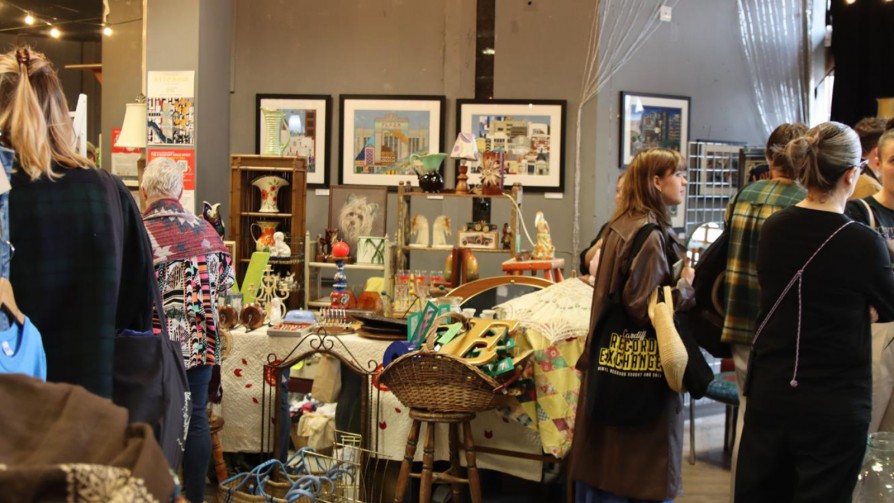 "Whether you want to clear out your wardrobe or you're looking for a new gem to add - the Rare Finds flea market is your place to be! Coming from Germany, where I was going to and selling at flea markets all the time, it was something I truly missed in Manchester. Rare Finds created this easy-going atmosphere where it feels like you're hanging out with friends while earning a bit extra on the side! Win-win! I'll be back" - Sarah (Review)
Inspired by a passion for sustainable practices, community involvement, and vintage IKEA; Rare Finds was formed in Stockport as a hub for organising regular flea markets across Greater Manchester, as well as home to their Stockport shop in Hilton House. Rare Finds aims to make vibrant, creative, and sustainable interiors accessible to all, whilst keeping second-hand furniture and used items within the eco-system to reduce unnecessary waste. Organising new markets throughout the year, Rare Finds is keen to collaborate with any new traders and venues who are interested in joining or hosting the next Rare Finds flea market.