22-26 June 2021 7.30pm. All tickets £9.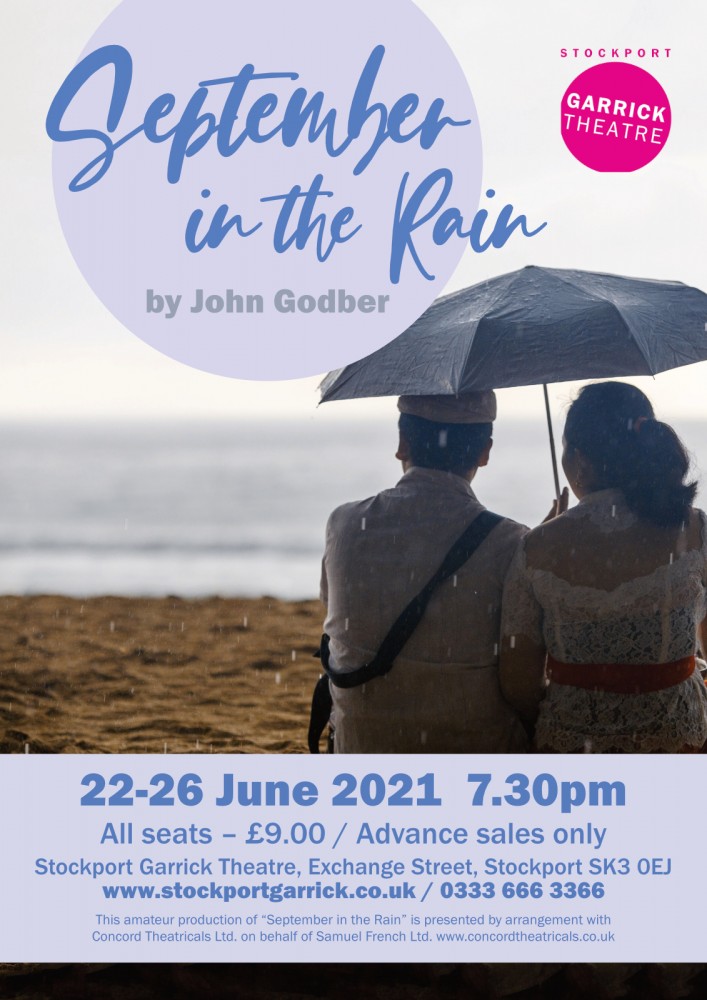 We're back and we have a show for you!
Between June 22-26, Stockport Garrick Theatre will be performing a socially distanced production of John Godber's September in the Rain
Jack and Liz are in Blackpool for one last time. John Godber's classic stage play tells the touching and funny story of a marriage through a lifetime of holidays together.
41 seats are available for each evening's performance. Use the link or telephone number below to book. To protect your safety, there will be no on-the-night sales on the door. Before you purchase your tickets, you'll need to confirm that you've read and understood the terms and conditions that apply to the event.
We can't wait to welcome audiences back to the Garrick and we hope you'll be able to join us.