Written and Composed by JASON ROBERT BROWN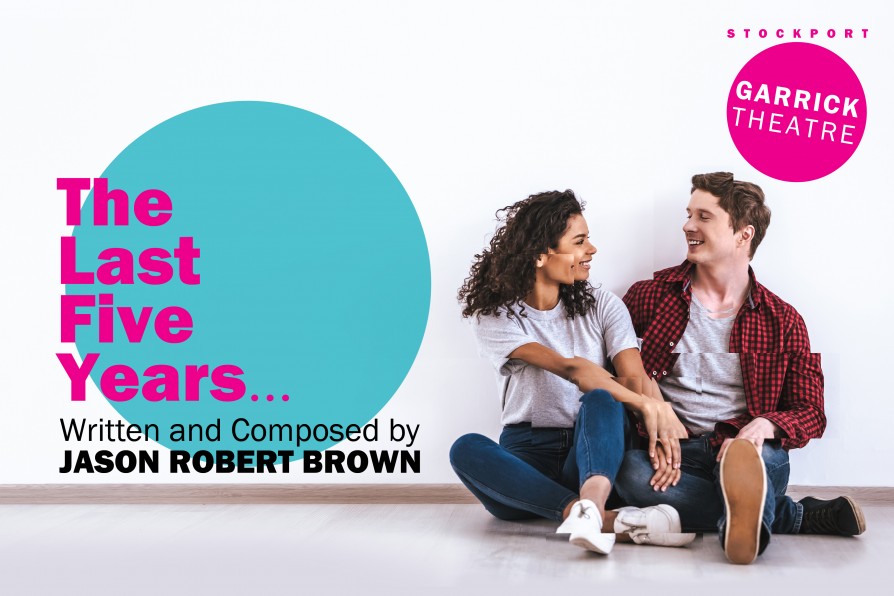 THE LAST FIVE YEARS is a powerful and intimate musical about a relationship - in its entirety. Jamie and Cathy, two New Yorkers in their twenties, fall in and out of love over the course of five years. While aspiring author Jamie gets the book deal of his dreams, actress Cathy struggles to find work and make sense of the way her career is turning out. Can a couple, once united by their dreams, stay connected as their paths begin to divide? Jamie's story begins at their first date, but Cathy tells hers in reverse, starting at the end. A love story for a new generation - and there are two sides to every love story.
Originally Produced for the New York stage by
Arielle Tepper and Marty Bell
Originally Produced by Northlight Theatre
Chicago, IL
This amateur production is presented by arrangement with Music Theatre International (Europe)
All authorised performance materials are also supplied by MTI Europe
www.mtishows.co.uk
The production runs for 1 hour 30 minutes (approx) with no interval.