24-26 February 2022, 7.30pm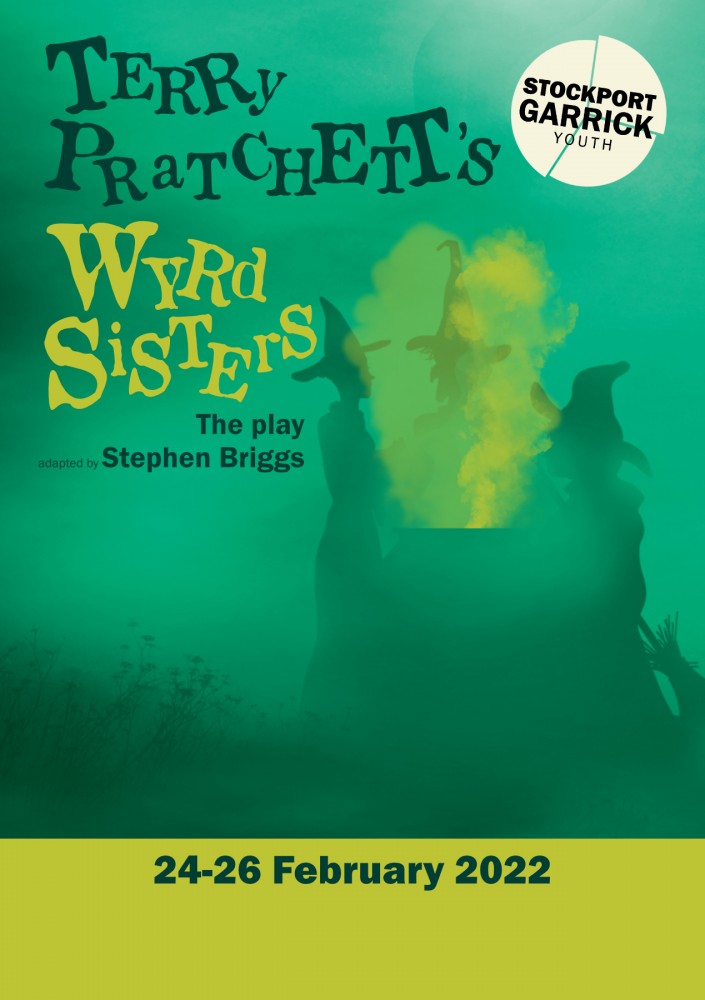 Stockport Garrick Youth bring their usual enthusiasm and skill to our main stage once again in WYRD SISTERS. Something wyrd is going on: there's a wicked duke and duchess, the ghost of a murdered king, dim soldiers, a missing child, strolling players, a play within a play within a play, and (of course) three witches! Terry Pratchett takes Shakespeare's MACBETH and turns it up 'til the knob comes off! Full of all the classic DISCWORLD characters and humour you'd expect and scattered with various Shakespeare references.
SPECIAL OFFER: until 29 January 2022, 4 main stage shows for only £28 (excludes Mondays). Full price tickets only.